Vendor Security Risk: A Blind Date Encounter
What you will learn…
Onboarding a new vendor can often feel like going on a blind date. Just as in a relationship, there is an element of excitement and anticipation as you hear about how great they are and look forward to getting to know them. Soon they'll tell you about their qualifications, where they live and who their closest friends are – and want to know the same about you.
In this webinar you will learn:
The importance of first impressions
What to look for – and not to look for – in a new vendor
How to work together to build trust and grow the relationship
How to stay mutually beneficial in the long term
By treating vendor onboarding and risk management like a blind date, organizations can learn valuable lessons about risk analysis, due diligence, and the importance of thorough assessment in establishing successful vendor relationships.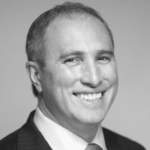 Dov Goldman
Director of Risk & Compliance @ Panorays
Tom Garrubba
Director of TPRM Professional Services. Echelon Risk + Cyber
Don't miss out.
Register now, it's free!