Better Vendor Security. Less Work. Panorays' All-In-One TPRM Solution
What you will learn…
An average organization has 182 vendors that connect to its systems each week. And each vendor with whom you do business provides threat actors with an extended attack surface – yet another channel to reach your critical systems and customer data.
While third-party breaches dominate cybersecurity news, 76% of organizations know they urgently need to make TPRM more consistent but 50% say they don't have the resources or capacity to manage the effort.
Panorays makes TPRM easy. Panorays automates, accelerates and scales third-party security evaluation and management so you can easily manage, mitigate and remediate risk, minimize breach exposure, ensure compliance and improve your overall security posture..
Join us on June 15 to learn more about:
Market trends and recent third-party breaches
How to improve vendor risk management with less effort
Q&A
Join us June 15th to kick off or upgrade your third-party security risk management program.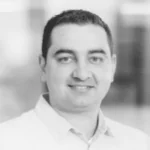 Demi Ben-Ari
Co-Founder & CTO @ Panorays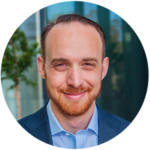 Hunter Markman
Product Marketing Manager
Fill out the form and watch now!
By clicking submit, I consent to the use of my personal data in accordance with
Panorays Privacy Policy
. You can unsubscribe from emails at any time, and we will never pass your email on to third parties.