Context: The Missing Piece in Your Third-Party Security Program
What you will learn…
Your third-party security program involves 3 stakeholders: the business owner, you as the representative of the security and risk team and the vendor itself. Each party has its own needs, which introduces friction into an already complex process. You can eliminate that friction. By adding context to the relationship, you can align parties on business goals, communicate risk in a language everyone will understand and more easily mitigate that risk.
Easily engage with all stakeholders without extensive meetings and without collating lists of vendors and prepping docs on upcoming renewals.
Clearly explain the risk to your stakeholders without spewing a firehose of data at them or using overly technical language.
Communicate to the vendor the necessary steps to mitigate your risk.
Continuously monitor the vendor to ensure it maintains effective controls, staying within your risk tolerance for the relationship.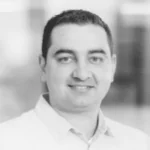 Demi Ben-Ari
Co-Founder & CTO @ Panorays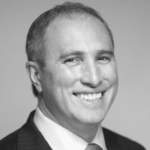 Dov Goldman
Director of Risk & Compliance @ Panorays
Fill out the form and watch now!
By clicking submit, I consent to the use of my personal data in accordance with
Panorays Privacy Policy
. You can unsubscribe from emails at any time, and we will never pass your email on to third parties.