Dealing with the "New Normal" of Supply Chain Security Risk
What you will learn…
The "new normal" elicits many different thoughts and emotions about the world that was and the world that is. Along with other upheavals that we've experienced over the past year or so are the disastrous effects of numerous far-reaching supply chain breaches and third-party code vulnerabilities. 
SolarWinds, Kaseya, Codecov and Log4j have become household names in the business world, even among non-tech professionals. Unfortunately, we can only expect that list to get longer as we anticipate more similar attacks. How can we learn from these past cyber events and prepare—with the right people, processes, and tools—for what's yet to come?
Find out: 
What actually happened with SolarWinds, CodeCov and Log4Shell.

What you can do to prepare for the next third-party cyber incident.

The different components of supply chain security in the CI/CD pipeline and how developers can be a part of your security program

How to take action when a supply chain attack happens, and how to minimize the blast radius.
Get actionable guidance and tips on how to best reduce supply chain risk and contain a breach when it (inevitably) occurs.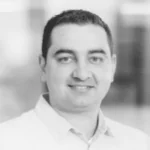 Demi Ben-Ari
Co-Founder & CTO @ Panorays
Barak Schoster
Senior Director, Chief Architect Bridgecrew, Palo Alto Networks
Fill out the form and watch now!
By clicking submit, I consent to the use of my personal data in accordance with
Panorays Privacy Policy
. You can unsubscribe from emails at any time, and we will never pass your email on to third parties.