Pinpoint Your SaaS App Risks From Evaluation to Usage
What you will learn…
While third-party SaaS app adoption is a business enabler, everyone is aware that it comes with potential risk. From before the SaaS app's adoption through to the SaaS app's use, there should be protocols in place for initial assessment and continuous posture management. In this talk, we will cover:
How to run a comprehensive assessment of the SaaS apps you're evaluating
Once purchased, how security teams maintain a high level of security hygiene
Stats from 2022 reports of automated vs. manual assessments
Save your spot and learn how to reap the rewards and minimize the risks when using SaaS Apps.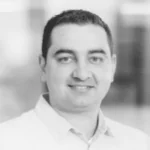 Demi Ben-Ari
Co-Founder & CTO @ Panorays
Maor Bin
CEO & Co-Founder @ Adaptive Shield
Fill out the form and watch now!
By clicking submit, I consent to the use of my personal data in accordance with
Panorays Privacy Policy
. You can unsubscribe from emails at any time, and we will never pass your email on to third parties.