The SolarWinds Breach: Hitting the Kill-Switch During a Supply Chain Attack
What you will learn…
We can all agree that trying to predict a massive security breach like what happened with the IT management company SolarWinds, one of the most significant supply chain attacks in recent history, is impossible.
However, we need to have a game plan for WSHTF. Doing so helps us better understand the steps to take, conduct proper risk management and remediation, and prepare a "kill-switch" to isolate the problem.
How can this be achieved?
In this webinar, we'll discuss how to:
Gain visibility of your company assets
Achieve control of your environment
Be informed about your infrastructure
Understand your supply chain landscape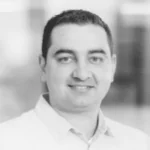 Demi Ben-Ari
Co-Founder & CTO @ Panorays
Dan Trauner
Director of Security @ Axonius
Nathan Burke
Chief Marketing Officer @ Axonius
Fill out the form and watch now!
By clicking submit, I consent to the use of my personal data in accordance with
Panorays Privacy Policy
. You can unsubscribe from emails at any time, and we will never pass your email on to third parties.