TPSRM Fundamentals 3: Using an Automated Solution for Your Third-Party Security Risk Management Process
What you will learn…
If you are involved with InfoSec, IT risk or digital supply chain management, then you know that the key to minimizing your risk of third-party breaches is to implement a comprehensive and efficient third-party security risk management (TPRSM) process. But what's the best way to do it?
Demi Ben-Ari and Dov Goldman will continue the series on TPSRM Fundamentals and explain the basics about implementing a rapid and robust third-party security management process. You'll learn how an automated solution helps you:
Perform third-party evaluations based on the inherent risk of each relationship
Achieve transparency into third parties' security practices
Identify warning signs of a digital supply chain breach
Collaborate with third parties to ensure successful remediation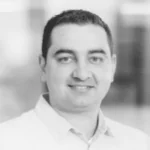 Demi Ben-Ari
Co-Founder & CTO @ Panorays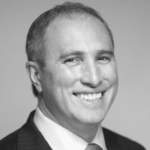 Dov Goldman
Director of Risk & Compliance @ Panorays
Fill out the form and watch now!
By clicking submit, I consent to the use of my personal data in accordance with
Panorays Privacy Policy
. You can unsubscribe from emails at any time, and we will never pass your email on to third parties.