TPSRM Fundamentals (Level I): Making Sense of Third-Party Security Risk Management
What you will learn…
If you are involved with InfoSec, IT risk or supply chain management, then you know that devastating vendor breaches are making headlines daily—and you don't want to be the next statistic. The key to minimizing your risk of breaches while saving you time and money is to implement a comprehensive and efficient third-party security risk management (TPSRM) process. So how do you get started?
With this webinar, of course!
Join Demi Ben-Ari and Dov Goldman in this new series on TPSRM Fundamentals to learn the key elements of third-party security management on Wednesday, October 20th at 11:00 AM ET.
In this first webinar, you'll learn the essentials, including:
How to conduct a third-party risk assessment
How to assess inherent and residual risk
Why you must consider control frameworks, standards and regulations
The importance of security questionnaires
Get informed and start creating the foundation for improved security for your organization!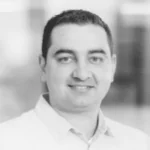 Demi Ben-Ari
Co-Founder & CTO @ Panorays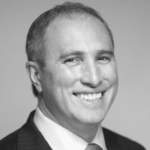 Dov Goldman
Director of Risk & Compliance @ Panorays
Fill out the form and watch now!
By clicking submit, I consent to the use of my personal data in accordance with
Panorays Privacy Policy
. You can unsubscribe from emails at any time, and we will never pass your email on to third parties.