How to Build a Program to Manage Your Third Parties and Supply Chain
What you will learn…
Learn how to scale an actionable third-party program, and how that program can provide transparency into your partner's security while facilitating significant improvements in your company's cybersecurity posture.
Perform third-party evaluations based on the inherent risk or criticality of each relationship
Achieve transparency into third parties' security practices
Implement compensating internal controls when the third parties don't have or will not reveal their own
Collaborate with third parties to ensure success in the remediation process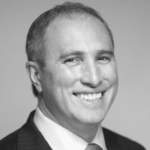 Dov Goldman
Director of Risk & Compliance @ Panorays
Heath Renfrow
CISO/Director @ The Crypsis Group
Fill out the form and watch now!
By clicking submit, I consent to the use of my personal data in accordance with
Panorays Privacy Policy
. You can unsubscribe from emails at any time, and we will never pass your email on to third parties.