What Does Construction Have to Do with Third-Party Security? You'd Be Surprised
What you will learn…
In today's cyber world, you know that third-party security is necessary for all industries–even construction. But implementing a process that thoroughly addresses vendor security risk can be challenging, especially when performed manually.
In this webinar, you'll learn how Sir Robert McAlpine, a UK-based construction and civil engineering company, succeeded in creating an automated, efficient third-party security process.
You will learn how to:
Identify gaps in its third-party security risk management process
Set goals and requirements for the process, including easy collaboration, speed, cost-effectiveness and cyber risk visibility
Transition to a mature third-party security process
If your organization is looking to create a third-party security risk management process, this webinar is for you!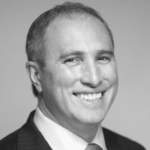 Dov Goldman
Director of Risk & Compliance @ Panorays
Andy Black
Head of Compliance & Information Security @ Sir Robert McAlpine
Fill out the form and watch now!
By clicking submit, I consent to the use of my personal data in accordance with
Panorays Privacy Policy
. You can unsubscribe from emails at any time, and we will never pass your email on to third parties.